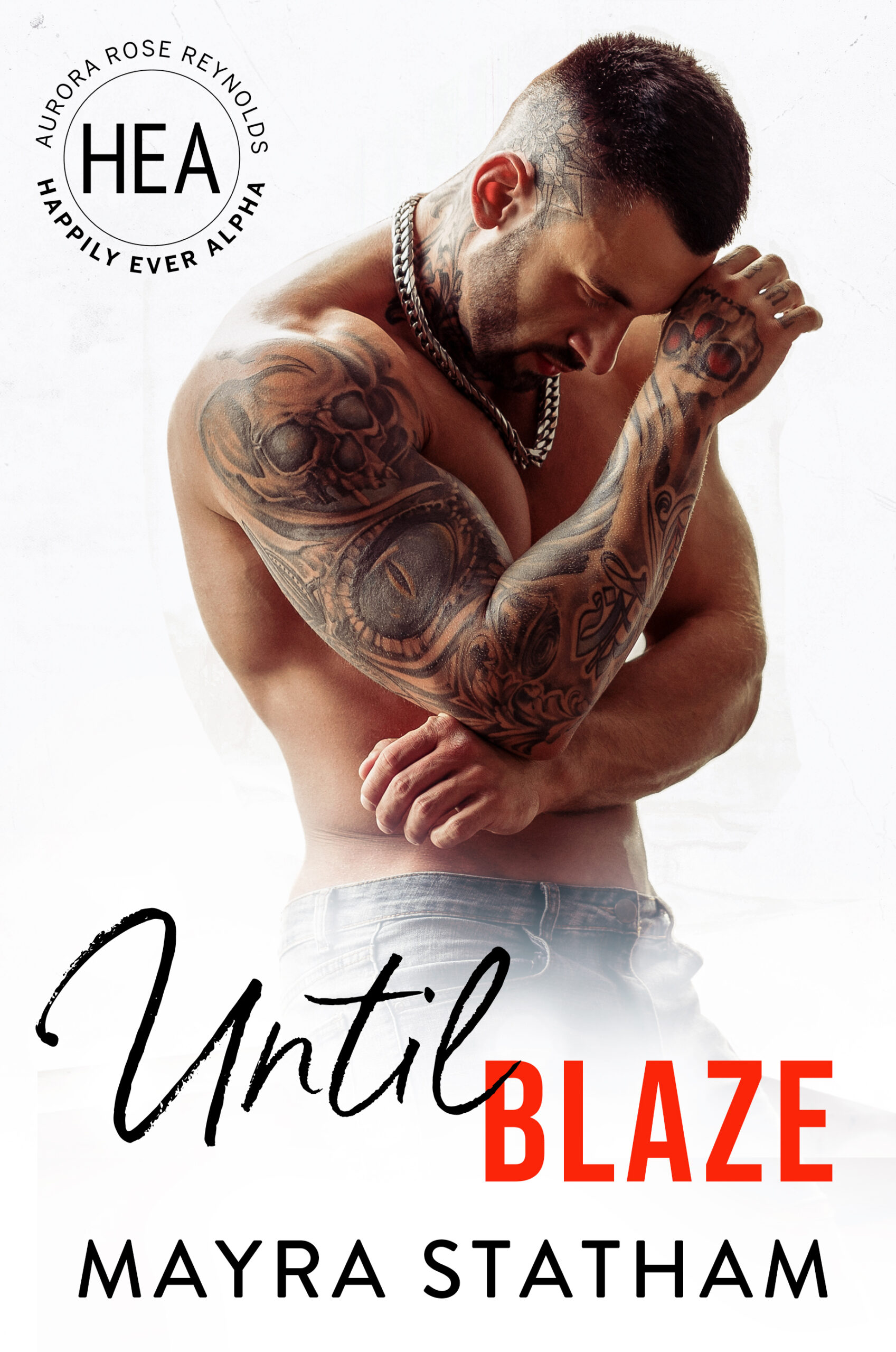 We are excited to announce that Until Blaze by Mayra Statham is now LIVE and available in Kindle Unlimited!
Amazon US: https://amzn.to/3bCh89V
Amazon UK: https://amzn.to/3uuXLrV
Amazon AU: https://amzn.to/3aRbTEj
Amazon CA: https://amzn.to/3aQGD8g
Amazon Universal: https://mybook.to/UntilBlaze
Blurb for Until Blaze
Patrick 'Blaze' Kelly has seen and lived through a lot. He finally found a place in the world as a member of the Broken Eagles MC. Running two businesses and being part of a brotherhood is good enough for him, or at least he thought it was.
Millagros "Millie" Delgado is on an adventure per her mother's last wishes, and what an adventure it's been! Two new jobs, one of which has her surrounded with good-looking bikers, new city, and new friends. The only thing she wasn't counting on was the intense attraction that sparks to life when she meets bad boy Blaze. She should stay away from the inked-up biker, but she can't resist the temptation of his baby-blue stare.
Blaze knows Millie is his, and he will do anything to protect and keep her safe. As they get tighter, mysterious things start to happen that make him believe someone doesn't like them together.
Will Millie get scared off, or will she realize that Blaze is her very own Happily Ever Alpha?
Get ready for a boom-tastic good time with this insta-love!
Until Blaze is part of Aurora Rose Reynolds's Happily Ever Alpha World. If you loved Until Harmony and Until July, then you will want to read Until Blaze.