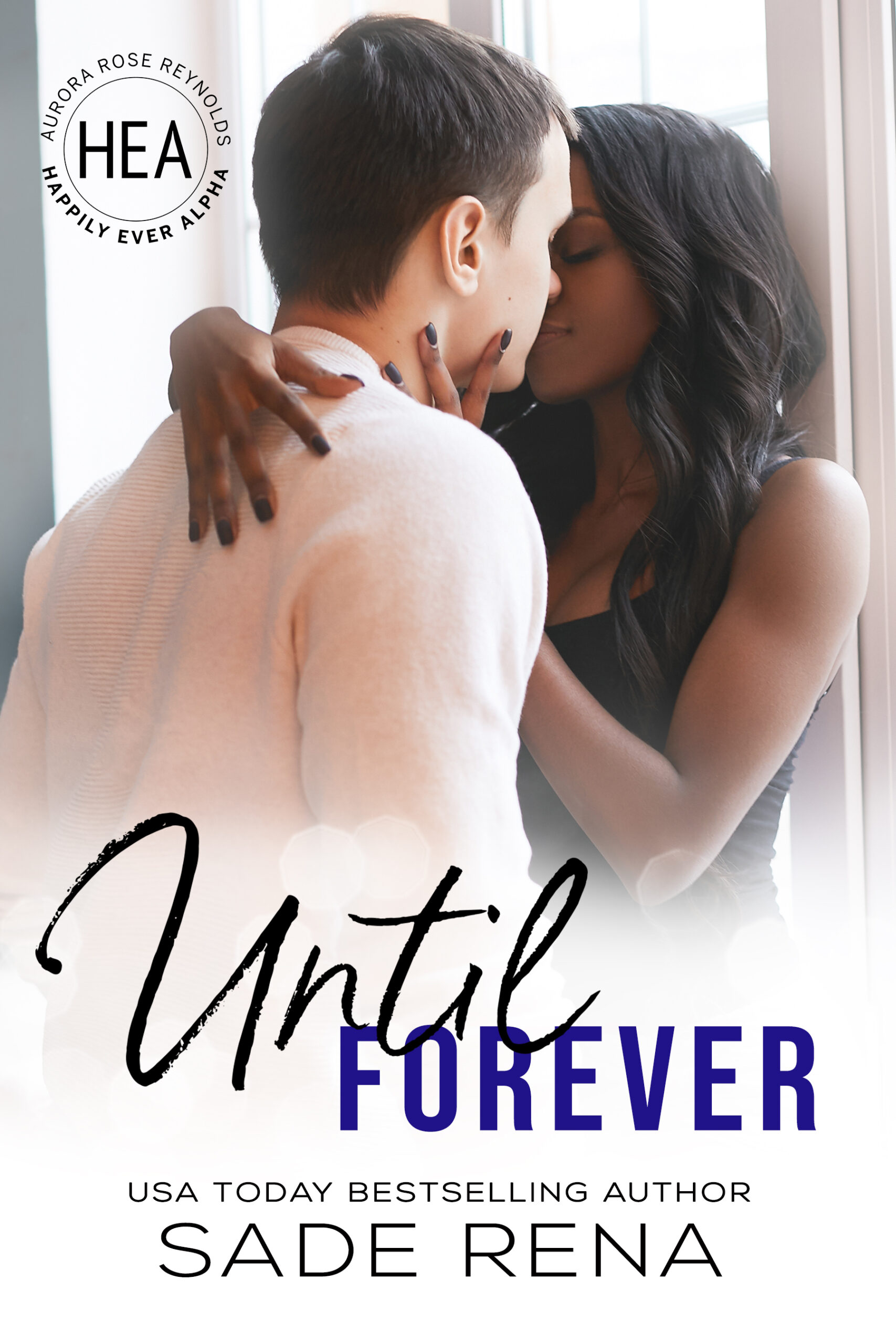 We are excited to announce that Until Forever by Sade Rena is now LIVE and available in Kindle Unlimited.
Amazon US: https://amzn.to/3sLVXuB
Amazon UK: https://amzn.to/3GWEgO7
Amazon CA: https://amzn.to/33pw6zU
Amazon AU: https://amzn.to/36dAfrL
Amazon International: https://mybook.to/Untilforever
Blurb for Until Forever:
From USA Today Best-Selling Author, Sade Rena, comes this heartfelt, second chance, surprise baby romance set in the Happily Ever Alpha World.
Latoya Reynard
Forever is a myth.
A made-up notion used to trick lovesick fools.
Now, I know better.
I fell for it once, and it was great until the boy I loved left me alone and heartbroken.
But, he's back in our small-town, claiming he's ready to give me the life he's always promised.
I want to believe him because, despite everything, I still love him.
There's just one problem…
He has no idea he's a father.
Jasper Vanek
They say distance matters none when love is on the line.
Something I wish I knew before I walked out on the best thing that ever happened to me.
It was for the better, at least that's what I told myself.
I was wrong.
And now after all these years, I have a chance to fix things.
From the moment I lay eyes on her, I realize the mistake I made and know that I have to have her again.
She's mine, and I'll do whatever it takes.
Imagine my surprise when I return not only for my woman, but also the seven-year-old son I knew nothing about.
Until Forever is part of Aurora Rose Reynolds's Happily Ever Alpha World. If you loved Until Harmony, then you will want to read Until Forever.