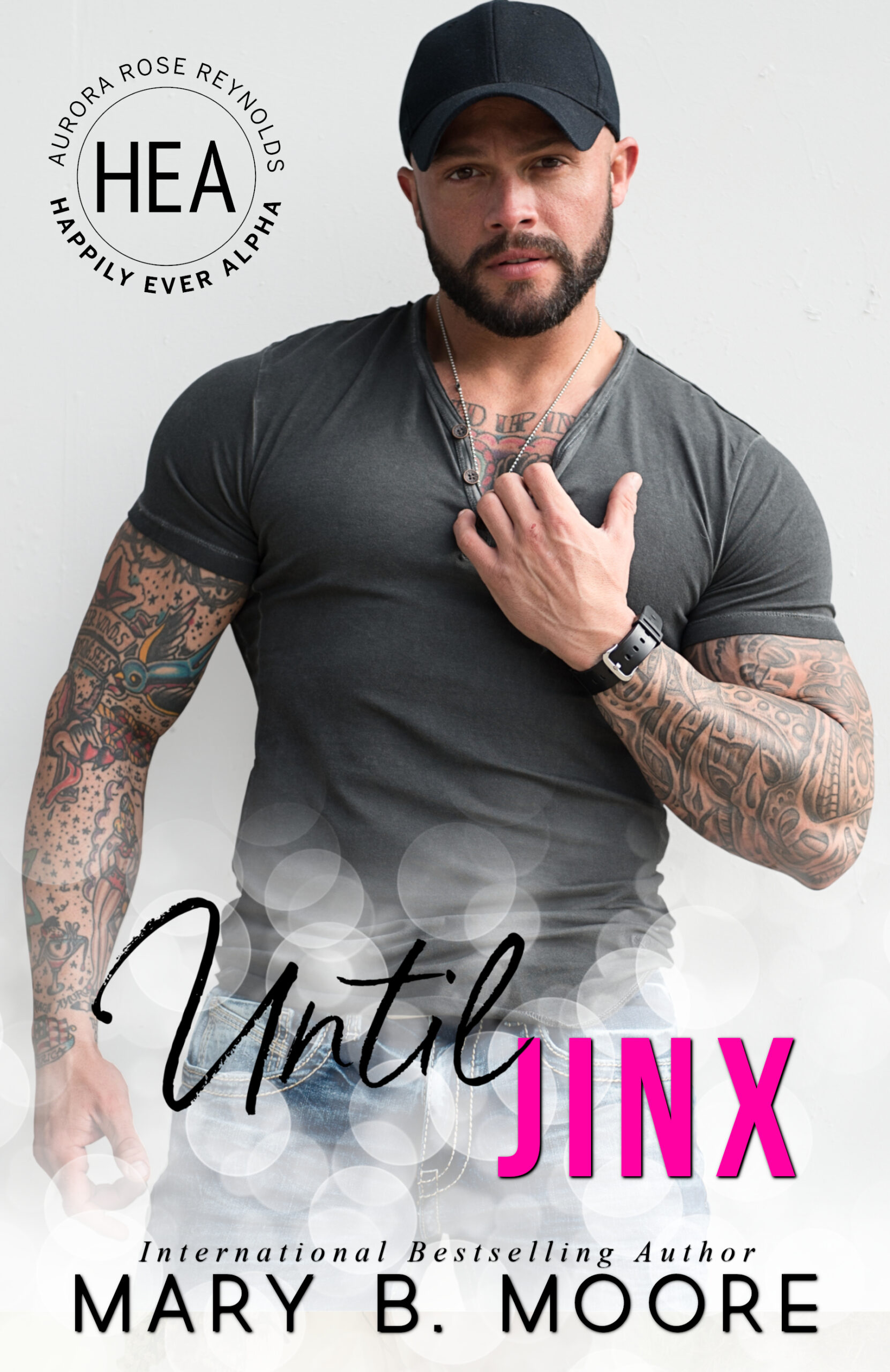 We are excited to announce that Until Jinx by Mary B Moore is now LIVE and available in Kindle Unlimited!
Amazon US: https://amzn.to/3he8VMS
Amazon UK: https://amzn.to/3nb08yU
Amazon CA: https://amzn.to/3toV6jk
Amazon AU: https://amzn.to/3toJQDC
Amazon International: https://mybook.to/UntilJinx
Blurb for Until Jinx:
Jinx
She was meant to be just another appointment, but when Sienna Blake came to get her scars covered up, the story that came with it changed everything.
I should have been more aware back then, more clued in to what was going on, but I'd been so focused on finding my path in life that I'd messed up, and she'd become a victim because of it.
I'm going to make it up to Sienna and help her get her life back, this time with me in it. And it's not just because of who hurt her. It's because there's something about her that I can't stop thinking about. She's fragile but strong. Hurt but complete. And I can't stay away from her.
Art's my passion, and skin's my canvas, but The Broken Eagles are what brings it all together. At least, it was until Sienna came back into my life.
Sienna
I don't go out, and I don't speak to people—I just focus on my pottery and designs. So why I finally decided to bite the bullet and get a tattoo, I don't know. Maybe I did it because it was him?
Covering up the past helps, but you can never erase it completely. This I know well. But that one appointment opens up my life in ways I didn't expect, and now that we've met up again, Jinx is determined to give me a future I never imagined I'd have.
Unfortunately, we can't always erase the demons chasing us, though, and it seems like she isn't finished trying to ruin my life. But now she wants everything we've built together to come tumbling down.
This time, though, I'm not on my own, and I'm stronger than I was before because of him.
Until Jinx is part of Aurora Rose Reynolds' Happily Ever Alpha World. If you loved Until July, then you'll want to read Until Jinx.