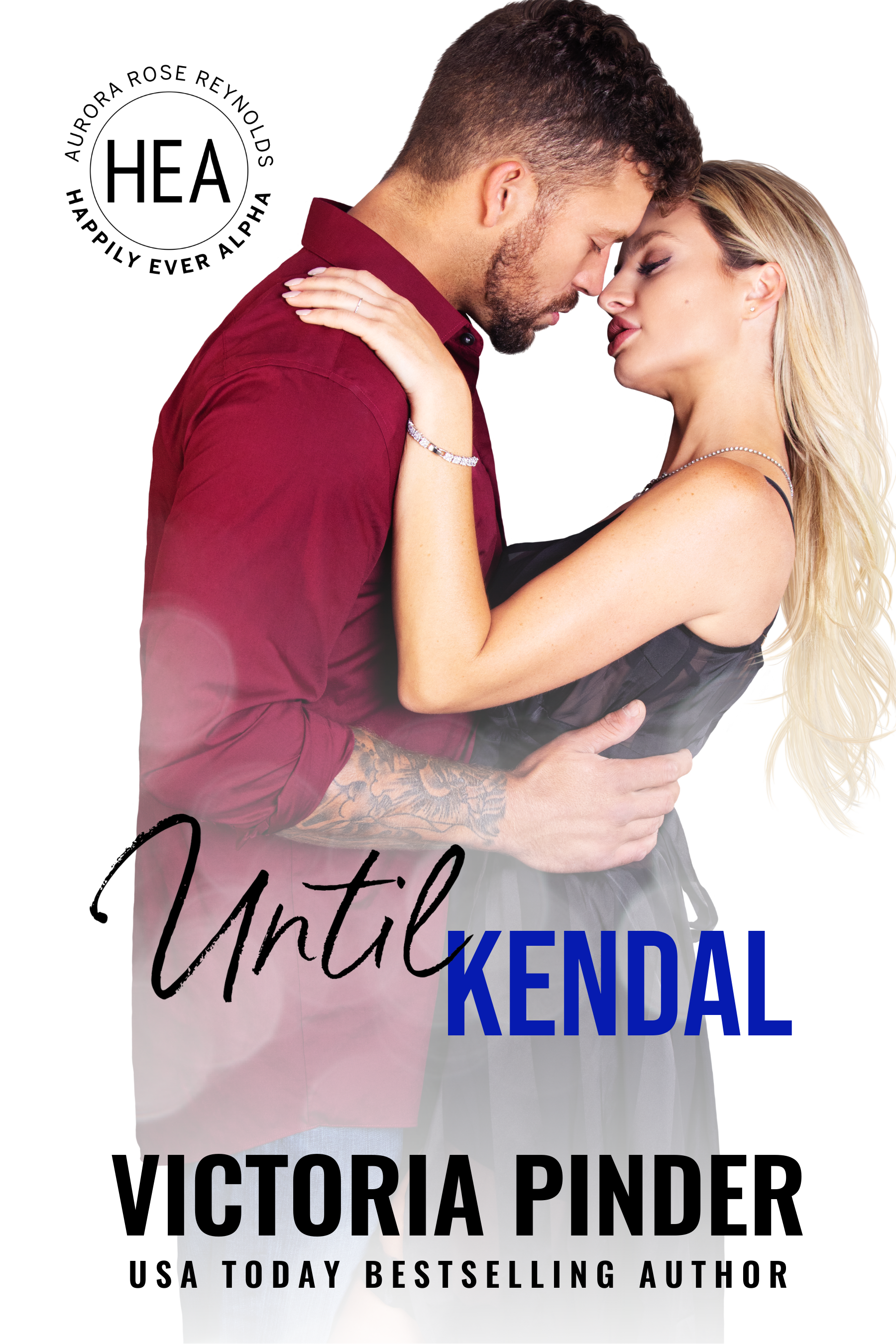 We are excited to announce that Until Kendal by Victoria Pinder Author is now LIVE and available in Kindle Unlimited.
Amazon US: https://amzn.to/3eYH5m5
Amazon UK: https://amzn.to/3eT64Hx
Amazon CA: https://amzn.to/3zrgvLT
Amazon AU: https://amzn.to/3eZeNI1
Amazon International: https://mybook.to/UntilKendal
Blurb for Until Kendal
Crashing my car and spilling my coffee all over me wasn't me at my best.
The Maserati owner in the expensive clothes was hotter than the weather in Tennessee.
Sure, part of me didn't want to argue, but this stranger in town turned something on inside me I thought was dead…
So I brought him to the garage in town, showed him the local hotel, and stayed for dinner.
He's only in town for the night and, for once, it's nice when a guy calls me his.
One night away from my life sounds perfect, but, in the morning, I realize Joel had a secret. And that secret can affect my friends.
I knew better than to get involved. So I spilled the beans. I'd see my friends again, not Mr. One Night.
But I didn't expect he was more. And I misjudged him. I'm not good at apologies.
Letting a guy anywhere in my heart usually ended badly.
But there is nothing usual about Joel.
Nothing could have prepared me for what happened next. I absolutely did not expect what happened. Find out if the BOOM and a sexy stranger change my life, forever.
Until Kendal is part of Aurora Rose Reynolds's Happily Ever Alpha World. If you loved Until Jax, then you will want to read Until Kendal.