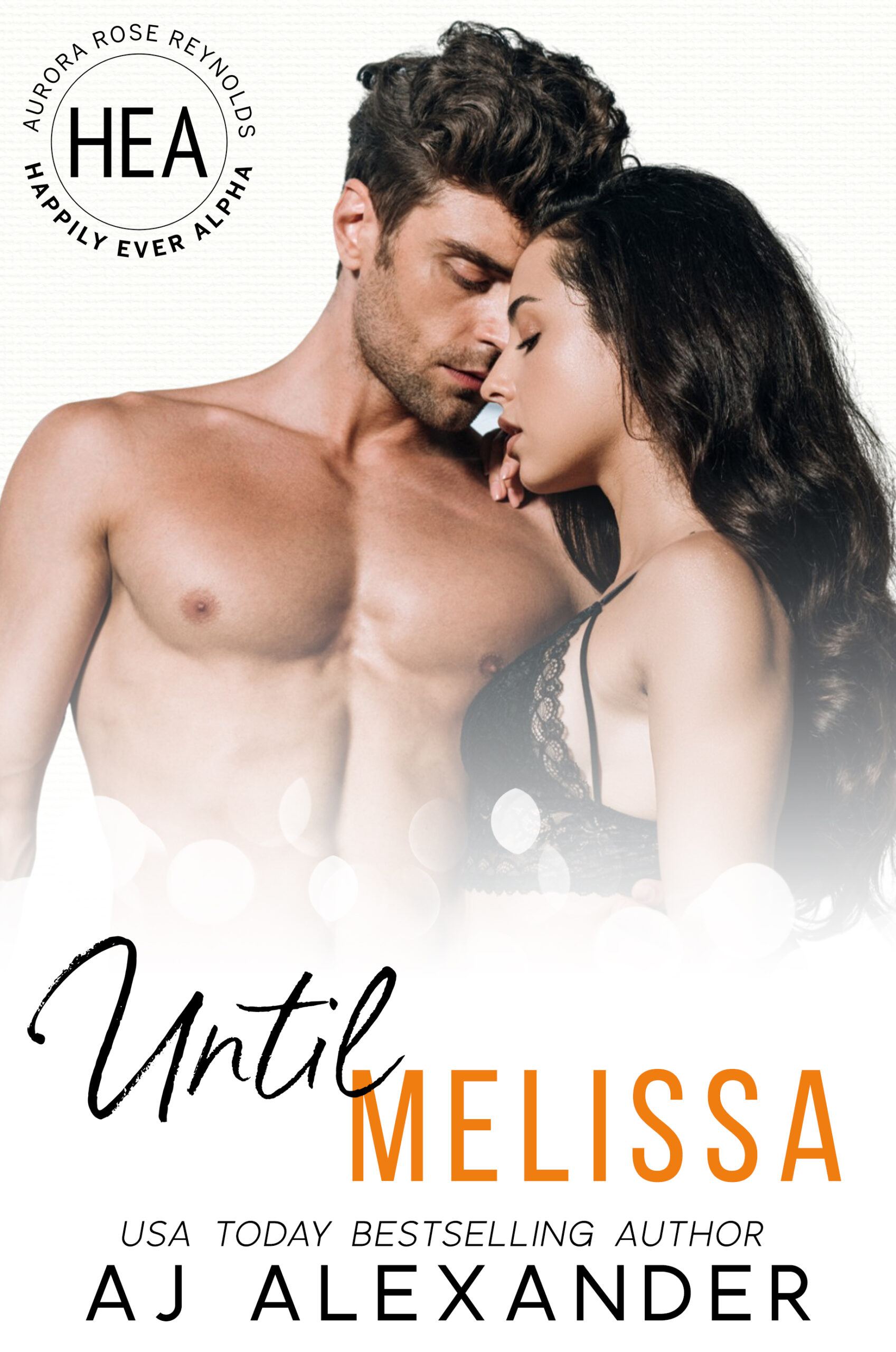 We are excited to announce that Until Melissa by AJ Alexander is now LIVE and available in Kindle Unlimited.
Amazon US: https://amzn.to/3ldILfn
Amazon UK: https://amzn.to/3ac3w4N
Amazon CA: https://amzn.to/3uHjA8i
Amazon AU: https://amzn.to/3DfH4UZ
Amazon International: https://mybook.to/UntilMelissa
Blurb for Until Melissa:
The last thing Melissa needed in her life was another man telling her what to do.
However, Dane Clayton, her loan officer and resident pain in the ass, is standing in the way of her owning the coffee shop of her dreams.
Much to Melissa's dismay, sparks fly every time they see each other, leaving her wondering if being attracted to the one man that gets under skin is more trouble than what it's worth.
The moment Dane laid eyes on Melissa Reid, he knew she was meant to be his.
Too bad for him, she hates his gut.
But his desire to claim her as his own becomes harder to resist every day.
When Melissa shows up in his office needing his help, Dane decides now is his chance to make her his own.
Using any means necessary.
What began as a game of cat and mouse quickly turns into more than either of them expected. But when someone objects to Dane's decisions, will their passion be extinguished before it even gets started?
Until Melissa is part of the Aurora Rose Reynolds's Happily Ever Alpha World. If you loved Until June, then you will want to read Until Melissa.