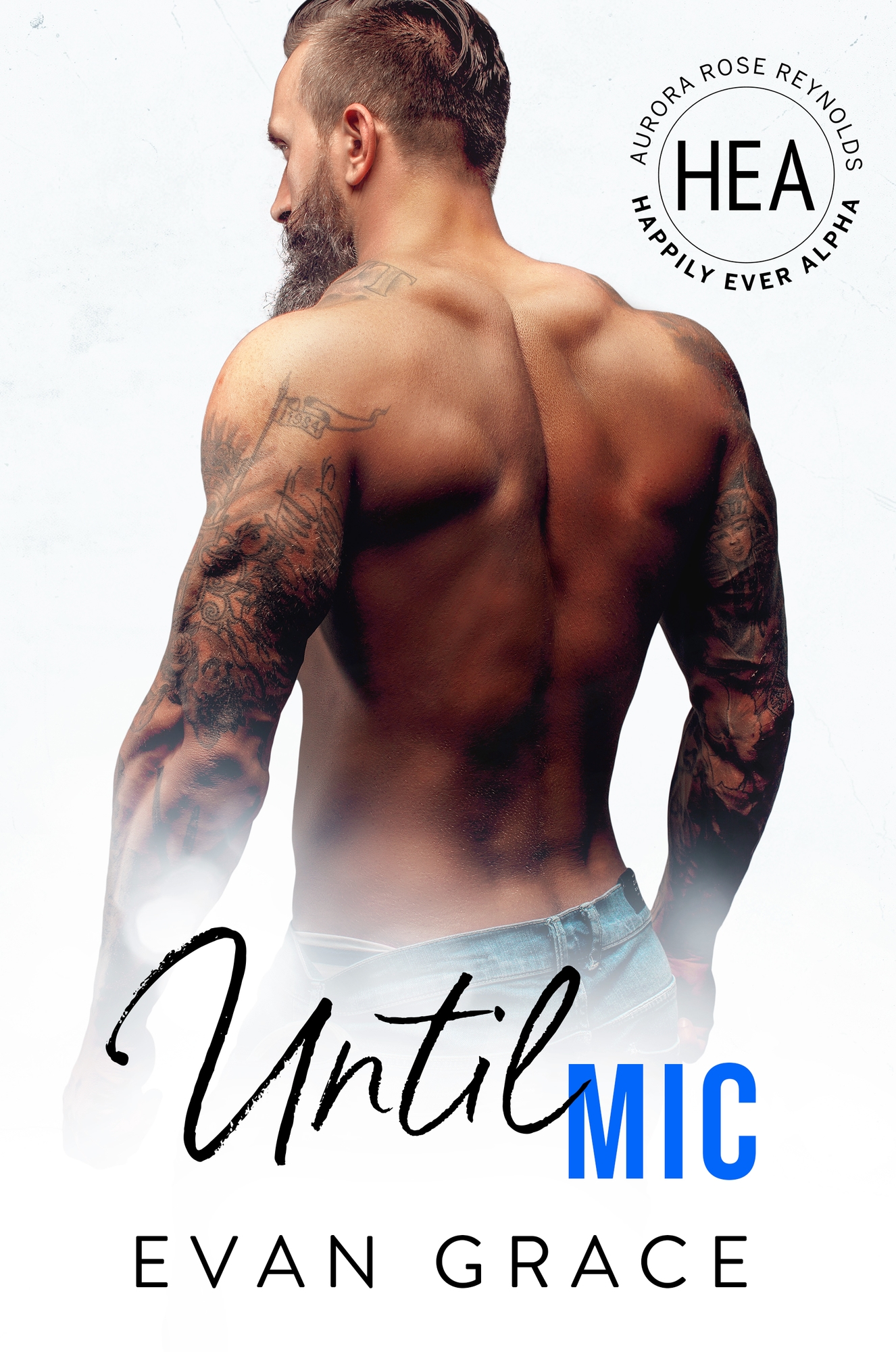 We are excited to announce that for Until Mic by Evan Grace is now LIVE and available in Kindle Unlimited.
Amazon US: https://amzn.to/3vsrbrE
Amazon UK: https://amzn.to/3aUX5Dw
Amazon CA: https://amzn.to/30H12dn
Amazon AU: https://amzn.to/3vx3nmp
Amazon International: https://mybook.to/UntilMic
Blurb for Until Mic:
Michael "Mic" Griffin is feeling restless. He's watched all of his brothers succumb to the BOOM, but it's not for him, or is it? When the wives and girlfriends of his brothers decide to take him to Teasers for his birthday, that one night will change his life forever.
The moment he sees Quinn, he recognizes her immediately as the girl he spent an amazing weekend with while he was on leave eleven years ago. When they meet to talk, she throws him for a loop—they have a daughter, and she's the identical twin of her beautiful mother, and it's love at first sight.
As Mic spends time with Quinn and Maci, he begins to fall deeper in love with both of them but when a threat presents itself, he'll stop at nothing to protect his girls—from anyone that tries to take them away from him.
Quinn Hughes has done everything in her life for her daughter. Being a single mother has been hard, but she'd do it all over again for her girl. The night she runs into Michael again she's so happy to finally be able to tell him about their amazing daughter—to her pleasure he wants to know Maci and jumps headfirst into parenthood.
Until Mic, Quinn didn't think happy endings existed for her, but as the three of them head toward theirs, a threat from her past tries to tear theirs apart—one thing they don't know is that Quinn is a fighter, and that's what she intends to do for her family.
Until Mic is part of the Aurora Rose Reynolds's Happily Ever Alpha World. If you loved Until July, then you will want to read Until Mic.