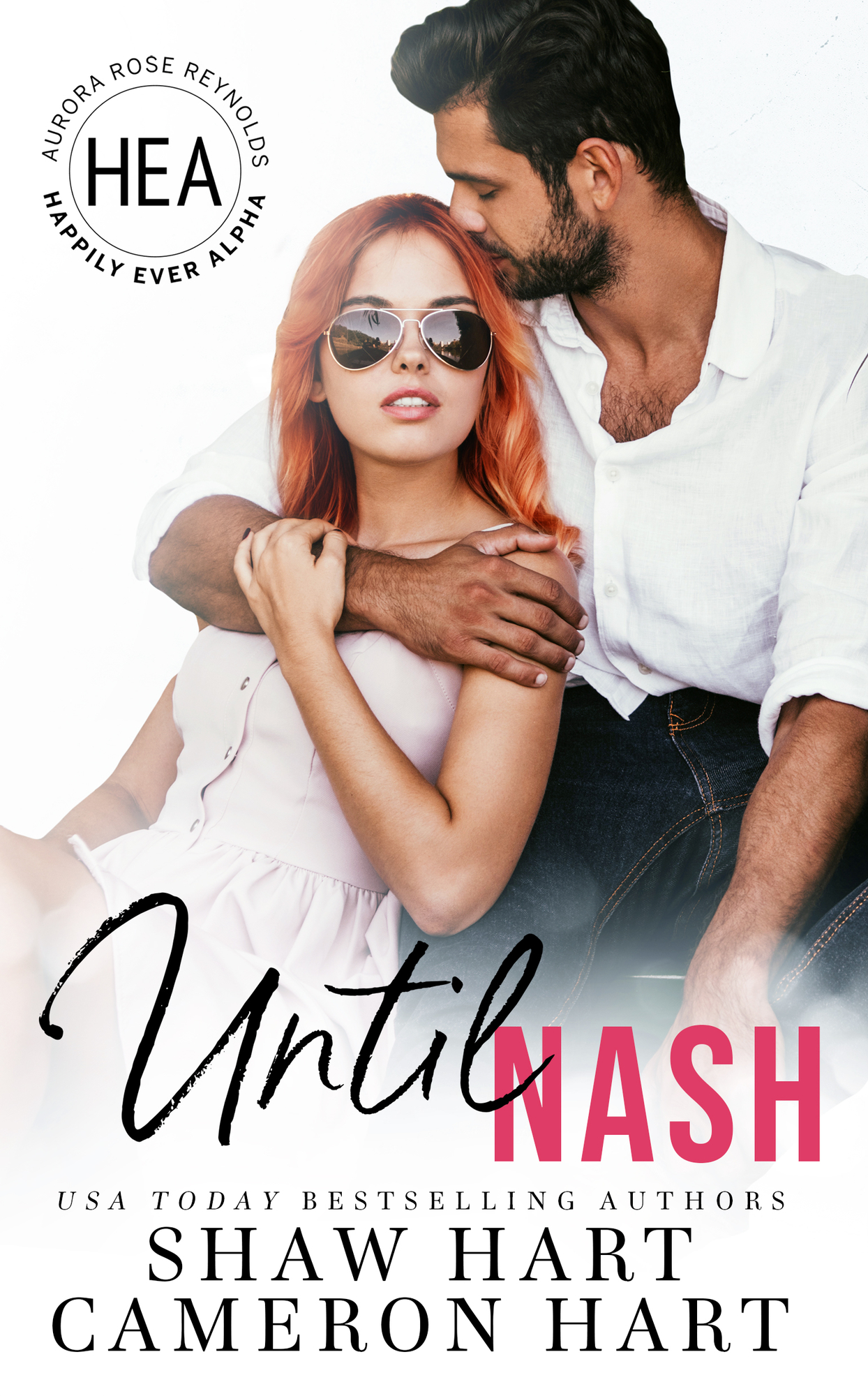 We are excited to announce that Until Nash by Shaw Hart and Cameron Hart is now LIVE and available in Kindle Unlimited.
Amazon US: https://amzn.to/3yTiokx
Amazon UK: https://amzn.to/3BaM7IJ
Amazon CA: https://amzn.to/3RS41FK
Amazon AU: https://amzn.to/3IVWaTv
Amazon International: https://mybook.to/UntilNash
Blurb for Until Nash:
They say love is like war. Easy to begin but hard to stop.
Scarlett has been watching her father fall in love all her life. It never lasts and after a lifetime of uprooting her life so that her father can chase after his latest love interest, she's done.
She's sworn off love and dating. She never wants to settle down because she knows that it's all a lie. Love never lasts.
Then she meets Nash.
The first time that Scarlett sees Nash, she knows that he's dangerous. No one has ever tempted her to break her rules of engagement, but there's something about the charming small-town lawyer that she can't ignore.
When Scarlett has to face a new threat, she turns to Nash. He may be the enemy but he's the only one who can help her out of this fight.
Except the more that the two fight her battle, the closer they get. Will the BOOM between Nash and Scarlett be strong enough to survive the war that's coming?
Until Nash is part of Aurora Rose Reynolds' Happily Ever Alpha World. If you loved Until November and Until Rex from the HEA World, then you will want to read Until Nash.