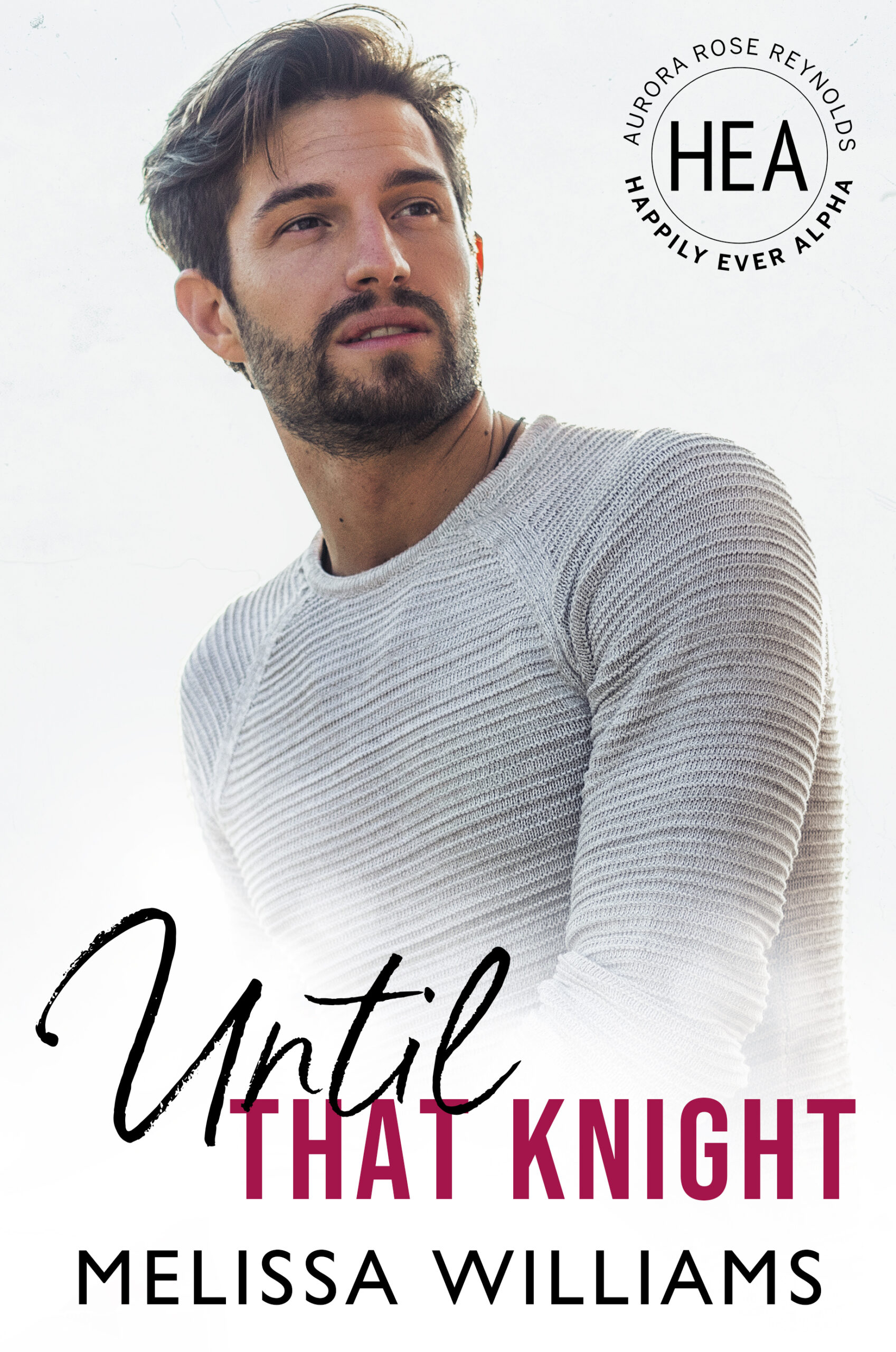 We are excited to announce that Until That Knight by Melissa Williams Author is now LIVE and available in Kindle Unlimited!
Amazon US: https://amzn.to/3rBXa69
Amazon UK: https://amzn.to/3rowRjr
Amazon CA: https://amzn.to/30lG1RW
Amazon AU: https://amzn.to/3bnWGdV
Amazon Universal Link: mybook.to/UntilThatKnight
Blurb for Until That Knight
In the glimmering light of a hotel ballroom, I see my future and I despise it.
Growing up in the glamor of New York's elite has left me feeling cold and cynical. I long for adventure—so when the chance appears for me to break away, I take it.
Until that night, I never knew the rush of freedom.
In the dim light of a small-town Tennessee bar, I see him for the first time.
I feel the world shift—boom. I never expected a man like Knight Dayton to catch my eye…but I can't look away. In his arms, he shows me what it means to live, unrestrained with passion.
Until that Knight, I never knew the power of love.
Until That Knight is part of Aurora Rose Reynolds' Happily Ever Alpha World. If you loved Until Cobi and Until Talon, then you will want to read Until That Knight.