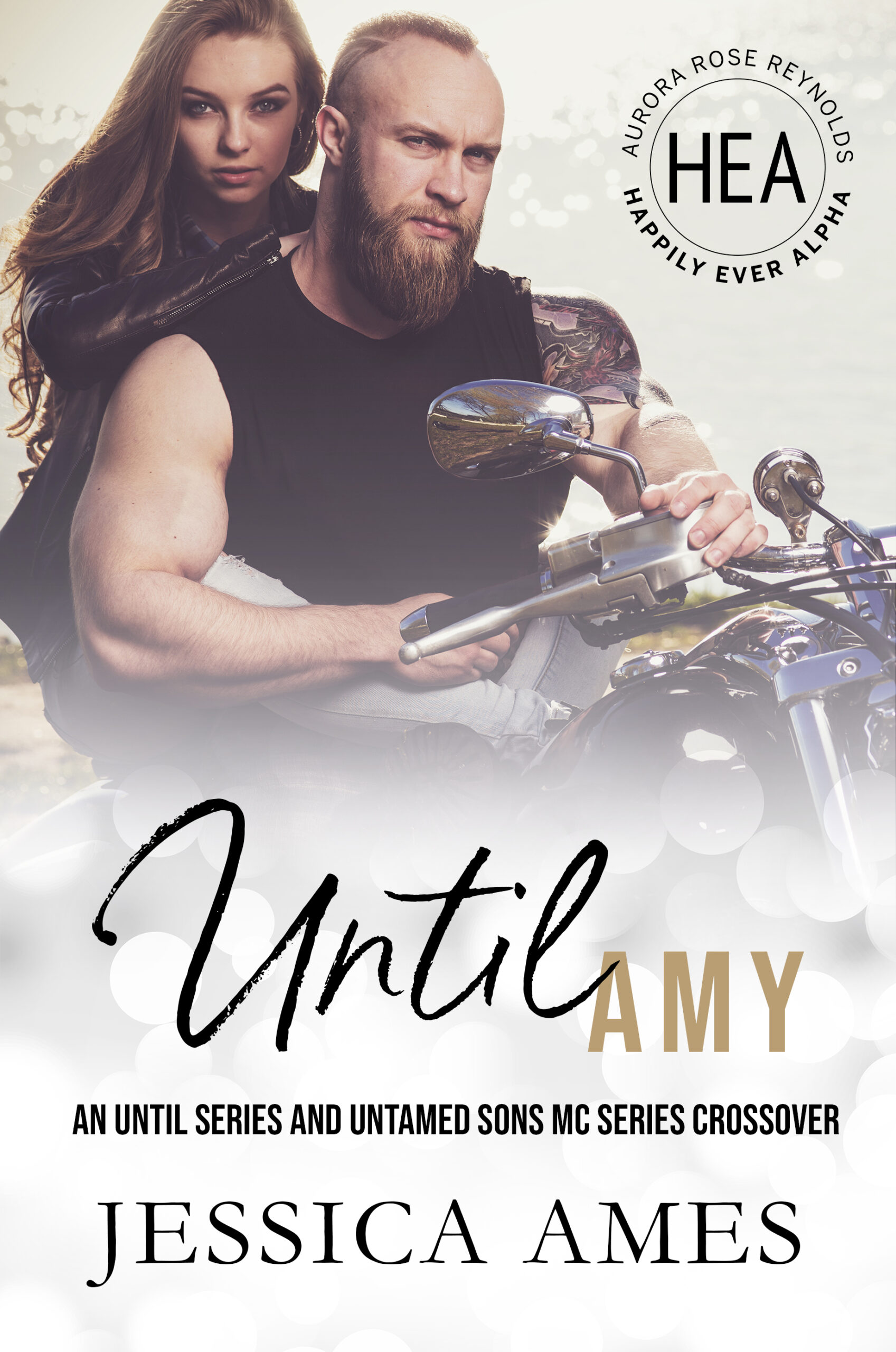 We are excited to announce that Until Amy by Jessica Ames is now LIVE and available in Kindle Unlimited!
Amazon US: https://amzn.to/36J0Vhy
Amazon UK: https://amzn.to/3tvzEcj
Amazon CA: https://amzn.to/2Lla6x7
Amazon AU: https://amzn.to/3rlP4hg
Amazon Universal – https://mybook.to/UntilAmy
Blurb for Until Amy:
Whizz
As a member of the Untamed Sons MC London, I have one job—to be loyal to my club. After a rat is discovered in the Tennessee chapter, I'm sent overseas to try to hunt him down. I didn't expect to find Amy. I don't deserve a woman like her, not when I have my own demons from my time in the Army, but I want her.
Amy
Falling for a dangerous biker was never part of my plan, but I can't let go of Whizz. I don't care that my family doesn't approve or that everyone I know keeps warning me to stay away from the outlaw. He's mine and I'm not walking away, but that might not be my choice. When my life is threatened the only person who can save me is Whizz and the Untamed Sons.
Until Amy is part of Aurora Rose Reynolds' Happily Ever Alpha World. If you loved Until Harmony, then you will want to read Until Amy