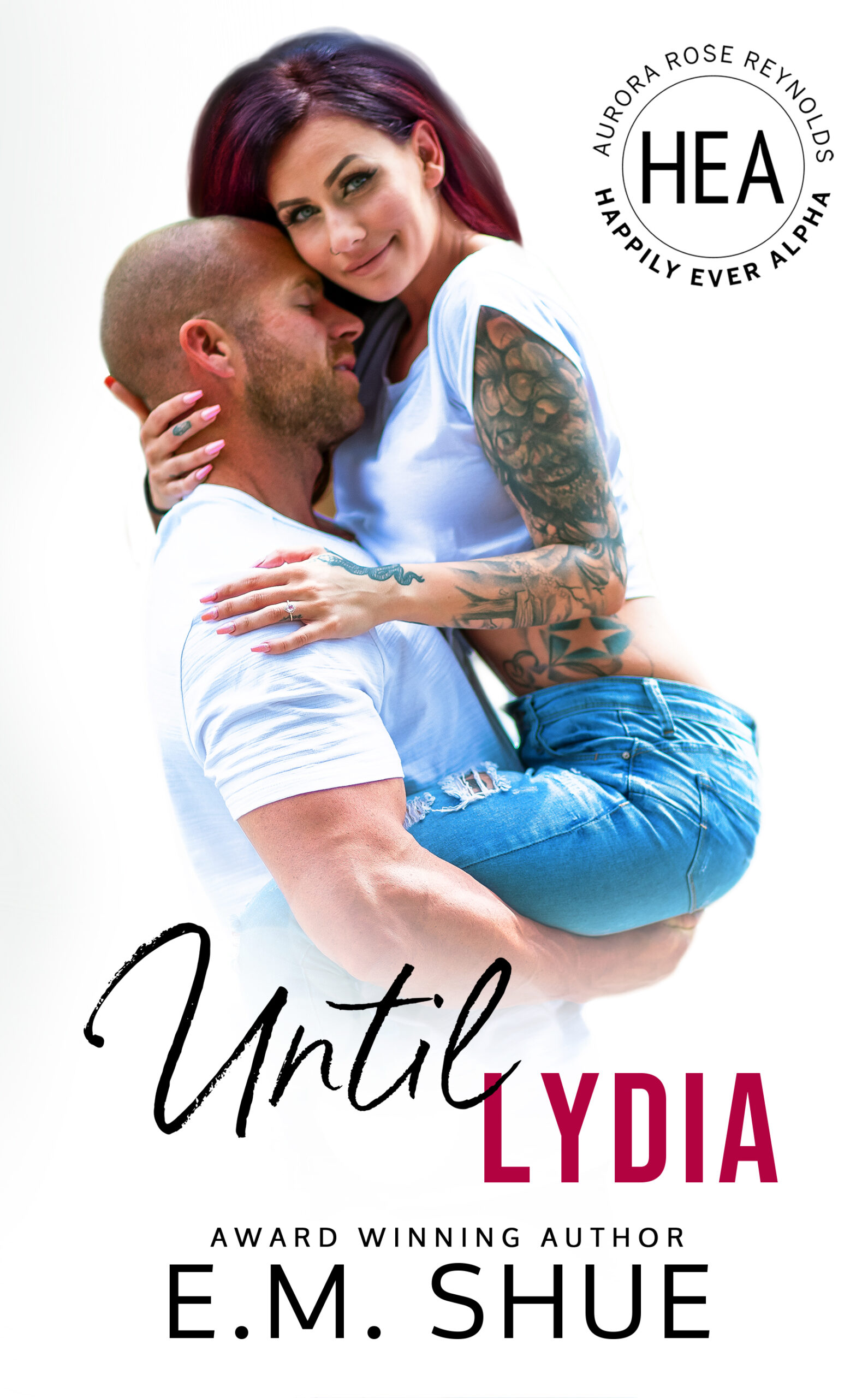 We are excited to announce that Until Lydia by E.M. Shue is now live and available in Kindle Unlimited.
Amazon US: https://amzn.to/3Q98ENq
Amazon CA: https://amzn.to/43Fswe5
Amazon AU: https://amzn.to/43Ijihh
Amazon UK: https://amzn.to/3QcCmkA
Award-winning author E.M. Shue is back with another installment in the Happily Ever Alpha World by USA Today and New York Times best-selling author Aurora Rose Reynolds.
Can a wild mama bear and an orderly Tennessee State Trooper fight the BOOM?
There are two sides to Lydia Roark. The wild, fun-loving woman who fights hard to protect bears and other animals. And the strait-laced, doting mother of twins who dresses properly and covers her tattoos so not to embarrass her husband. But when her life blows up in a silicon, Botoxed way, her fiery side is unleashed. The cheating husband she struggled to be perfect for will beg for mercy as Lydia fights for her children and becomes the mama bear she studies.
Enter Maverick Whitlock, the argumentative state trooper has a bear problem and is instantly attracted to the curvy and newly single mom. He's orderly and everything she doesn't want anymore. He only wants to protect her and is okay with the chaos she and her children bring to his life.
When Lydia's ex comes after her and the kids, Maverick is willing to give up his badge for them. Lydia isn't ready for another attempt at a happily ever after. But you can't fight the BOOM when it finds you.
Until Lydia is part of Aurora Rose Reynolds's Happily Ever Alpha World. If you loved Until Tucker and Until Cobi, then you will want to read Until Lydia.