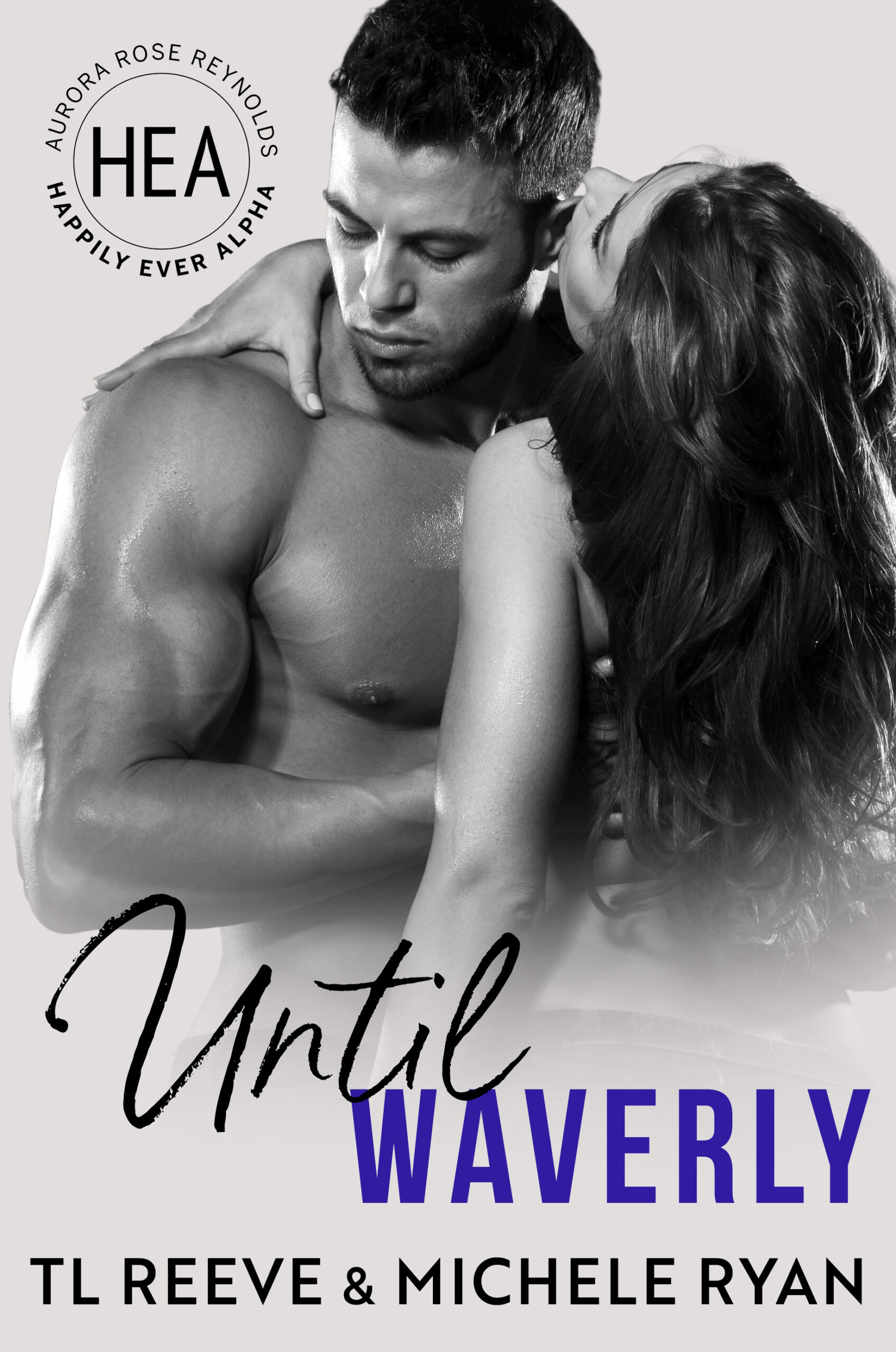 We are excited to announce that Until Waverly by Michele Ryan and TL Reeve is LIVE and available in Kindle Unlimited.
Amazon US: https://amzn.to/412TsUR
Amazon UK: https://amzn.to/3zxBVaT
Amazon CA: https://amzn.to/3KzCA25
Amazon AU: https://amzn.to/3m47s1l
Blurb for Until Waverly:
The BOOM.
The heart-pounding, inexplicable sensation of falling in love. An emotional pull that can complete a woman in one second and destroy her in the next. For Waverly Redman, her Boom came in the form of a six-foot-two redhead with a tattooed set of lips on his neck, and a pair of eight gage plugs in his ears. The minute she met Jackson Banks, her life was turned upside down.
Until reality came crashing down around her.
Jackson Banks met the love of his life at a birthday party. Waverly was everything he could ever want until she didn't want him. However, after a frantic phone call and a rush to judgment on his family and the Redman's part, he realized the truth—Waverly was keeping a huge secret.
A four-month-old, red-headed baby who looked just like him.
After a horrific incident at the hospital where Waverly works puts her at the mercy of her family, Jackson makes it his mission to find out what happened the day Waverly left him and rebuild their family. However, trust doesn't come easy for Waverly, especially since she's still been keeping secrets of her own.
Can Jackson tear down Waverly's walls and recapture their Boom? Or will Waverly's inability to trust him truly be their demise?
Until Waverly is part of Aurora Rose Reynolds's Happily Ever Alpha World. If you loved Until December and Until Ireland, then you will want to read Until Waverly.