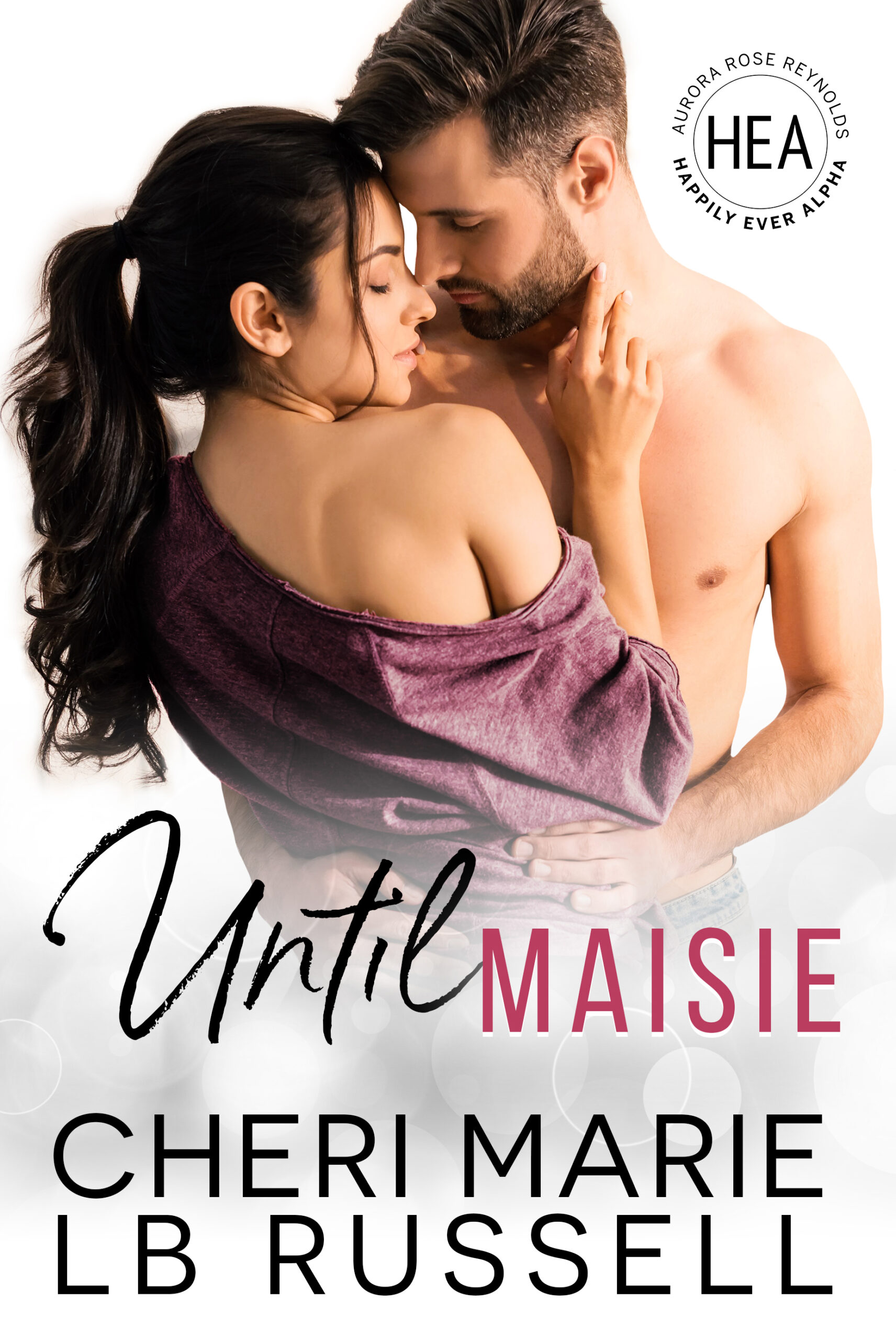 We are excited to announce that Until Maisie by Cheri Marie and LB Russell is now LIVE and available in Kindle Unlimited.
Amazon US: https://amzn.to/40hpc8u
Amazon UK: https://amzn.eu/d/8RbSfar
Amazon CA: https://a.co/d/eaH5KS4
Amazon AU: https://amzn.asia/d/5pnrMWT
Amazon Universal: https://mybook.to/UntilMaisie
Blurb for Until Maisie:
From the dynamic duo, Cheri Marie and LB Russell, comes Until Maisie, an angsty, second chance, contemporary romance in Aurora Rose Reynolds' Happily Ever Alpha Series.
Arrogant. Self-Centered. Sexy as Sin.
Sawyer Prescott was my first love, but he's far from the boy I fell for ten years ago. I never thought I'd see him again after my mother whisked me away to Florida – but the universe has a way of teaching you to expect the unexpected. After moving back to Tennessee and taking a job at Beasts vet clinic, I received my first house call – to Prescott Ranch.
Maisie Warner was the girl I never expected to fall for – but I did. Then, just like that she was gone. Now, she's standing in my barn as the new vet at Beasts, looking as beautiful as ever. She was off limits then and should be off limits now, given the problems I've inherited since moving home. My father's gambling knows no bounds and has become a problem. Now I'm  fighting for the ranch, my life and my fathers legacy.
With so much at stake and danger lurking in the shadows – is love worth the risk of losing it all?
Until Maisie is part of Aurora Rose Reynolds' Happily Ever Alpha World.  If you loved Until July from Aurora Rose Reynolds, then you will want to read Until Maisie.